So after a few months of life in Argentina, I start to miss certain things about home. Not unusual for me (or Jennie!) this manifests itself by way of food cravings. I never realized how much having good Thai food available influences quality of life, but believe me, it does.
So this food related homesickness brought me to make my first ever carrot cake, something completely impossible to find here in Buenos Aires.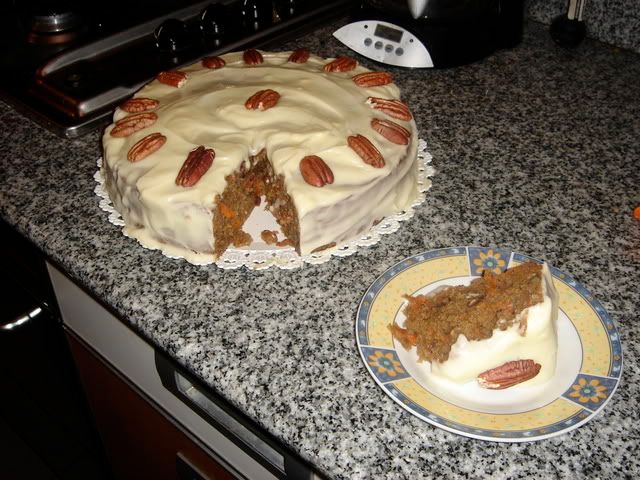 There you have it, my first ever carrot cake with pecans and raisins (and a ton of cream cheese frosting)
It is delicious!!! Jennie, I wish you were here as my official taste tester to tell me what you think.
Here's a slice for you