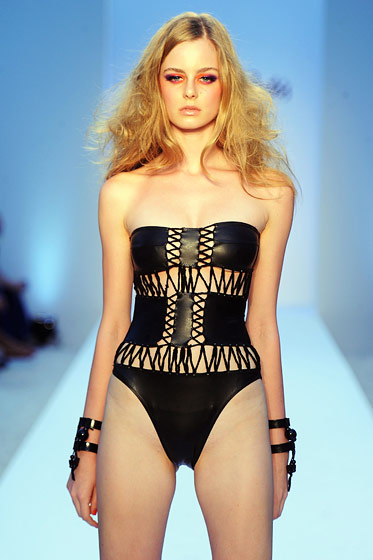 Although we applaud Dolores Cortes for trying.
(From NyMag.com)

Live at the Moscot store on Orchard and Houston.

Broadway and 29th.
And who doesn't need a go-to little Steve Buscemi dress?  Available from Black Milk for $100.

"Holding Pattern" by Interboro Partners, winner of the Young Architects Program at PS1.

James Turrell's "Meeting" at PS1.

Saturdays at the MoMA's PS1.