According to this earthquake map of the U.S. posted in the U.K.'s Daily Mail, the Midwest (Minnesota in particular) may be the only safe place left in America.  Some people may include Texas and Florida, but hello hurricane season.  At least I know that when the world self destructs I can always go home.
Every New Yorker likes to think that they are above the gawking and even noticing of the celebrities living amongst them.  Lady Gaga hangs out at the bar around the corner, no big deal.  I mean, she's just another person, right?
But yesterday, I realized that I am no better than the gawking tourists when I saw Louis CK filming his second season of Louie on my block.  Emily and I had no idea what was filming when we walked by the set.  Like a true Argentine, she stared trying to figure out what was going on, and I, like a true New Yorker, ignored the set and huffed about having to walk around their cones and extension chords.
It wasn't until we were right outside of my apartment that I saw the sign saying "Louie", and I completely geeked out.  I practically yelled, "Is this Louis CK?  Are they filming Louis CK? I LOVE Louis CK!" while Emily gawked at me, asking, "Who is Louis CK?"
While inside my apartment, I couldn't help but obsess over the fact that Louis CK was  filming a mere 50 yards from where I was sitting.  I couldn't have cared less if Brad Pitt or Leonardo DiCaprio were filming on my block, but this was LOUIS CK.  I even made a quick drive by on a fake run to the corner store, where I snapped the shot above on my phone.  After more fretting inside my apartment and gchatting everyone I know about it, I eventually convinced Emily that we should go over to the set and gift him a leather scarf as a ruse for being near his greatness.
But when we went over gift in hand, they were packing up and he had already left for the day.  Some production assistant reluctantly took the scarf but didn't promise anything about it actually getting to him.  So this was the brief and wondrous celebrity gawking experience of Jennie Engelhardt.
I often put off doing projects because the reward is often much more difficult to reach than I originally anticipate.  (See The Story of a Chair post.)  Last weekend I decided to tackle window treatments for my bedroom and was shocked at how easy it was to so markedly improve the feel of my room.
In less than an hour I went from barred, cement block encased windows with broken plastic blinds to a beautiful, light casting focal point of my room.  Now, the warm afternoon light streaming in through the panels just beckons me to come and lounge in bed, which I may be doing as I write this post…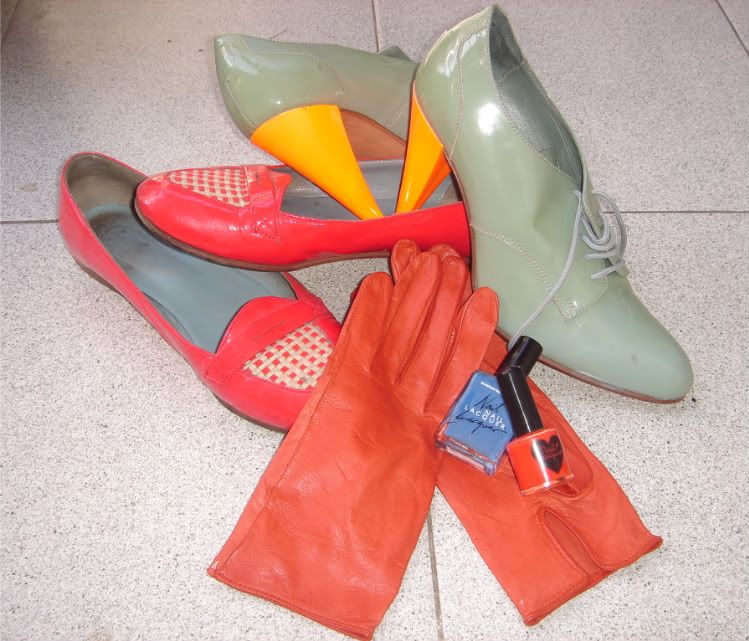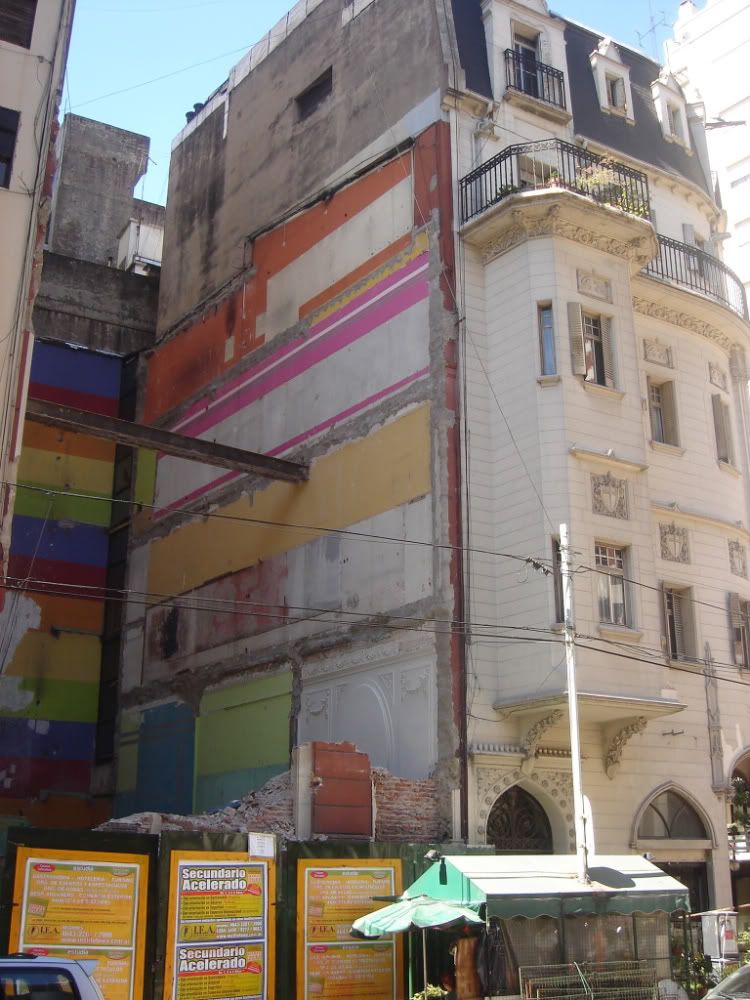 Over the past few months, I've been drawn to bright colors and pops of neon. Subtlety has never been my strong point, and this is particularly true of my taste in accessories. Case in point: my assorted collection of shoes, gloves and nail polish.  Even the rainbow colored walls left over from a demolished building seemed beautiful to me, not to mention the many candy-colored gloves I saw yesterday when i visited our manufacturer. Clearly, brighter is better in my mind.